ABOUT US
Electra Media  - Kakoseos Productions AB is an award winning Swedish Television and Film Production Company. The company was first established in 1992 by director - producer, Nitza Kakoseos.
Electra Media focuses on key contemporary social, political and cultural issues of universal appeal, translated into human dramas in documentary form. Such films as The Labyrinth of Truth, I Faderns Namn, Talking to the Enemy are representative of the company's profile and it is interest in co-financing and co- producing with companies the world over.


Electra Media is a member of the European Documentary Network, EDN - The Writers Guild of Sweden – Sveriges Dramatikerförbund - The Swedish Union of Journalists, SJF - Swedish Independent Film Makers Organization, OFF.

INTERNSHIP
Electra Media is happy to receive students from film schools for long and short time internship. Describe yourself briefly, your present experiences and your aspirations.
Submit to: nitza@electramedia.net.

Economy: Tony Papadopoulos; Promega

Accountant: Carl Nordenskiöld; Thoréns Revisorer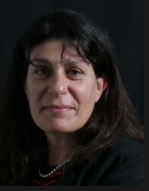 CEO NITZA KAKOSEOS
nitza@electramedia.net
cell: +46705132523
Director - Producer Nitza Kakoseos is an award winning documentary film maker whose personal and narrative style has met with acclaim at international film festivals and television market places. She is born and raced in Sweden of Greek parents. With a background in journalism and having worked as a war correspondent in Central America in the 1980s, Nitza Kakoseos is highly experienced in Latin American affairs. Her major award winning documentaries have been filmed in countries like El Salvador, Nicaragua, Chile and Cuba. She has experiences as a jury member at film festivals mostly in Latin America and she  gives classes in ethics in documentary film making. Work shops  on these themes have been set in Nicaragua, Cuba and Sweden. A retrospective of her films was held in Havana in connection to the Muestra de Nuevos Realizadores Cubanos, a film festival for young Cuban film makers. Her films have been  broadly screened at television stations such as; SVT, YLE, NRK, DR, VPRO, ARTE, ERT, ABC, DSR. a.o. Nitza Kakoseos resides in Stockholm, Sweden. She is the founder and president of Electra Media.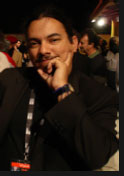 DEPUTY CEO WILBERT DOMINGUEZ
wilbert@electramedia.net
cell: +46739602754
Producer – Editor Wilbert Dominguez is a Cuban born editor and producer. He has been working with Electra Media since 2000. He is the editor of documentary films such as I Faderns Namn and The Labyrinth of Truth. Presently he is producing and editing a DVD Box of the company's earlier films as well as developing on going projects for Electra Media. Wilbert Dominguez comes from a family of artists and painters in Havana, Cuba, where he also studied at Escuela de Artes Plasticas San Alejandro. Today he resides in Stockholm, Sweden. He is the vice president of Electra Media.
FREQUENT COLLABORATORS:
Script:

Production & Research:
| | | | | | | |
| --- | --- | --- | --- | --- | --- | --- |
| | | | | | | |
| Guri Charlotte Wiggen | | Susana Reyes Boudy | | Maria Elena Mendiola | | Georgia Kakava |
Camera:
Editor:
Göran Gester
William Johansson

Sound Design & Mix:
Torsten Rundqvist